Family Business Sustainability
Pledge
Sign the pledge
Track your progress
Define success across generations
The Pledge
The Family Business Sustainability Pledge is a joint FBN and UNCTAD global statement, prescriptive in its vision and strategy as well as actionable and deliverable in line with the Sustainable Development Goals (SDGs).
It builds upon the experiences of the initial FBN pledge and is the outcome of broad-based consultations to ensure an inclusive approach to engage all family business actors.
The pledge is a global call to action for business-owning families, their firms and the wider family business ecosystem to adopt a more purpose driven business model therefore contributing to global sustainable development, inclusive growth and prosperity for all.
Signatories pledge to promote sustainable growth, environmental stewardship, social inclusion and good governance.
Once you have signed the pledge, if you are a family business, download the indicator framework and start assessing your sustainability performance.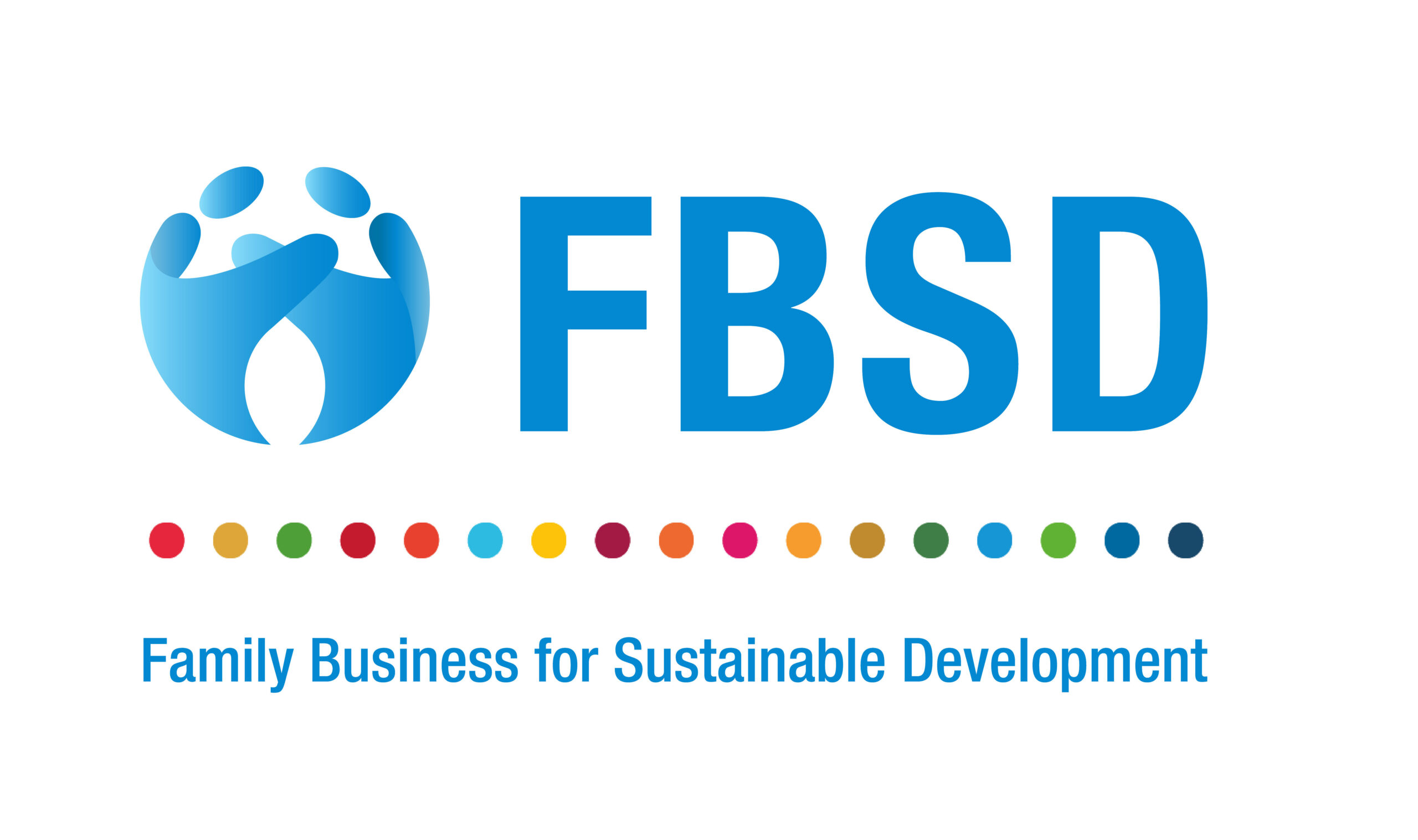 Defining Success Across Generations
We, a global community of family businesses, commit to build a sustainable future across generations.
Family businesses contribute meaningfully to both economic growth and employment and have the potential to create a more purpose-driven model of business. With our inherent focus on long-term success and responsible ownership, we strive to apply our entrepreneurial know-how and resources to build a just and equitable world, where our planet will flourish across generations.
The Sustainable Development Goals (SDGs) provide family businesses with opportunities to create a shared prosperity for all. We commit to taking action on the SDGs by advocating for and upholding the following principles:
➢ Sustainable Growth: To promote and model business practices and investments that will enable sustainable economic growth and deliver long-term value creation for all present and future stakeholders
➢ Environmental Stewardship: To have a positive long-term impact by taking urgent action on climate change, enabling sustainable production and consumption, and advancing the responsible use of natural resources.
➢ Social Inclusion: To promote inclusive practices in our communities and beyond, including gender equality, diversity and decent work, to ensure that both current and future generations attain dignity and fulfil their potential.
➢ Good Governance: To establish sound family and corporate governance structures that are transparent, inclusive and accountable to stakeholders; to ensure compliance with ethical and corruption-free business practices.
In partnership with the UN, we will identify SDGs aligned to our business, track our progress and assess the impact of our pledge in a transparent manner using the relevant Sustainability Indicators for Family Business as jointly established by FBN and UNCTAD.
We invite you to act now and join us in creating a shared prosperity. Together we will build a sustainable future and define success across generations.
| Approved by UNCTAD (Make public) | Submit Date | Name | Company | Country | Role and affiliation to family business |
| --- | --- | --- | --- | --- | --- |
| Approved | 29/09/2020 | Mrs. Juliette Waterhouse | Real Capital London | United Kingdom | Owner |
| Approved | 23/09/2020 | Mrs. Josymara Mendonça | GRUPO COLORADO | Brazil | Family Member |
| Approved | 23/09/2020 | Miss Nina Szymanska | INTERMEBLE Sp. Z o.o Sp. k. | Poland | Owner |
| Approved | 23/09/2020 | Ms. Susan Sasser | Sasser Family Holdings | United States of America | Family Member |
| Approved | 22/09/2020 | Mrs. Selin Yigitbasi-Ducker | Goodsted | United Kingdom | Family Member |
| Approved | 22/09/2020 | Mrs. Kim Schneider Malek | Family Enterprise Alliance, LLC | United States of America | I love Family Business |
| Approved | 21/09/2020 | Mr. Nand Kishore Chaudhary | Jaipur Rugs | India | Owner |
| Approved | 21/09/2020 | Mrs. Nadia Voelkel | VOX Sp. z o.o. | Poland | Family Member |
| Approved | 21/09/2020 | John Sasser | Sasser Family Companies | United States of America | Family Member |
| Approved | 20/09/2020 | Dr. Waldemar Szwarczynski | Biofarm | Poland | Family Member |
| Approved | 19/09/2020 | Dr. Pramodita (Dita) Sharma | Grossman School of Business, University of Vermont | United States of America | I love Family Business |
| Approved | 19/09/2020 | Dr. Sanjay Sharma | Grossman School of Business, University of Vermont | United States of America | I love Family Business |
| Approved | 18/09/2020 | Mr. Lucas Lammers | LC Packaging International bv | Netherlands | Owner |
| Approved | 18/09/2020 | Mrs. Elizabeth Ruitenberg | Ruitenberg Ingredients | Netherlands | Owner |
| Approved | 18/09/2020 | Mr. Andrzej Barański | HERBEWO INTERNATIONAL | Poland | Owner |
| Approved | 18/09/2020 | Mrs. Irena Glab | Dom Dla Kazdego | Poland | Owner |
| Approved | 18/09/2020 | Mr. Marcin Glab | Dom Dla Kazdego | Poland | Owner |
| Approved | 18/09/2020 | Mr. Marek Glab | Dom Dla Kazdego | Poland | Family Member |
| Approved | 18/09/2020 | Mrs. Karin Jesztak | Nowa Elektro | Poland | Family Member |
| Approved | 18/09/2020 | Mr. Roland Szydlo | Yanko Sp. z o.o. | Poland | Owner |
| Approved | 18/09/2020 | Mrs. Dominika Tomaszczyk | Dom Dla Kazdego | Poland | Family Member |
| Approved | 17/09/2020 | Ms. Orla Hughes | Portwest | Ireland | Family Member |
| Approved | 17/09/2020 | Mr. Dariusz Duma | FBN Poland | Poland | Executive |
| Approved | 17/09/2020 | Waldemar Zalaszewski | CAR ARENA | Poland | Family Member |
| Approved | 17/09/2020 | Ms. Isabel Heyward | Sasser Family Holdings | United States of America | Family Member |
| Approved | 17/09/2020 | Mr. Collin Sasser | SASSER FAMILY HOLDINGS | United States of America | Family Member |
| Approved | 16/09/2020 | Mr. Orlando Paschoal | GRUPO DPASCHOAL | Brazil | Family Member |
| Approved | 16/09/2020 | Mrs. Roula Khoury | Robinson agri sarl | Lebanon | Owner |
| Approved | 16/09/2020 | Mr. Gijs Hemmink | Hanzestrohm | Netherlands | Family Member |
| Approved | 14/09/2020 | Mrs. Teresa Puchades | Avanza Urbana Siglo XXI | Spain | Owner |
| Approved | 12/09/2020 | Prof. Peter Jaskiewicz | Telfer School of Management | Canada | I love Family Business |
| Approved | 12/09/2020 | Mr. James Amos | Boodles | United Kingdom | Family Member |
| Approved | 09/09/2020 | Mr. Knut Heje | Mills AS | Norway | Owner |
| Approved | 09/09/2020 | Mr. Javier Ormazabal | VELATIA, S.L. | Spain | Owner |
| Approved | 08/09/2020 | Mr. Pekka Laitinen | Varova Oy | Finland | Owner |
| Approved | 08/09/2020 | Sara Mohammadi | Family Business Council Gulf | United Arab Emirates | Executive |
| Approved | 07/09/2020 | Mrs. Caroline Thijssen | Etex | Belgium | Owner |
| Approved | 07/09/2020 | Ms. Preeyam Budhia | Patton Group | India | Owner |
| Approved | 07/09/2020 | Mr. Darius Forbes | Forbes Marshall | India | Family Member |
| Approved | 07/09/2020 | Ms. Riah Forbes | Forbes Marshall | India | Family Member |
| Approved | 04/09/2020 | Francesc Mora | MoraBanc | Andorra | Owner |
| Approved | 04/09/2020 | Joan Tomás | EFA (Empresa Familiar Andorrana) | Andorra | Executive |
| Approved | 04/09/2020 | Alexis du Roy de Blicquy | FBN | Belgium | Executive |
| Approved | 04/09/2020 | Dirk Vyncke | Vyncke nv | Belgium | Family Member |
| Approved | 04/09/2020 | Sara Hughes | Lwart Group | Brazil | Owner |
| Approved | 04/09/2020 | Alessandra Nishimura | Grupo Jacto | Brazil | Owner |
| Approved | 04/09/2020 | Victor Gugushev | Gugushev and Partners Law Office | Bulgaria | Family Member |
| Approved | 04/09/2020 | Lorraine Bauer | FBN Canada | Canada | I love Family Business |
| Approved | 04/09/2020 | William Brushett | FBN Canada | Canada | Executive |
| Approved | 04/09/2020 | Daniela Cepeda | Cepeda & Cia. | Colombia | Owner |
| Approved | 04/09/2020 | Claudia Gómez | FBN Colombia | Colombia | Executive |
| Approved | 04/09/2020 | Laura Moreno | Café Quindío | Colombia | Owner |
| Approved | 04/09/2020 | Simon Torres | Grupo Contempo | Colombia | Owner |
| Approved | 04/09/2020 | Juliana Trujillo | MADRE TIERRA - NEWNET | Colombia | Family Member |
| Approved | 04/09/2020 | Maya Færch | Færchfonden | Denmark | Owner |
| Approved | 04/09/2020 | Francisca Nacht | Mills - Brasil | Denmark | Executive |
| Approved | 04/09/2020 | Lucia Arteta | FBN Ecuador | Ecuador | Executive |
| Approved | 04/09/2020 | Ia Adlercreutz | Turvanasta Oy | Finland | Owner |
| Approved | 04/09/2020 | Philip Aminoff | Veho Oy Ab | Finland | Owner |
| Approved | 04/09/2020 | Alexander Bargum | Algol | Finland | Owner |
| Approved | 04/09/2020 | Mikko Pellinen | FBN Finland | Finland | Executive |
| Approved | 04/09/2020 | Risto Väyrynen | Leipomo Väyrynen | Finland | Owner |
| Approved | 04/09/2020 | Valentine Fievet | BEL | France | Family Member |
| Approved | 04/09/2020 | Antoine Fiévet | BEL | France | Family Member |
| Approved | 04/09/2020 | Christine Gaucher | FBN | France | I love Family Business |
| Approved | 04/09/2020 | Philippe Grodner | Simone Perele SAS | France | Owner |
| Approved | 04/09/2020 | Caroline Mathieu | FBN France | France | Executive |
| Approved | 04/09/2020 | Patrick Adenauer | Bauwens GmbH & Co.KG | Germany | Owner |
| Approved | 04/09/2020 | Michaela Aurenz Maldonado | ASB Greenworld Helmut Aurenz GmbH | Germany | Owner |
| Approved | 04/09/2020 | Katharina Kühne | FBN Germany | Germany | Executive |
| Approved | 04/09/2020 | Peter May | FBN Germany | Germany | Executive |
| Approved | 04/09/2020 | Mark Oliver Schreiter | ERCO GmbH | Germany | Executive |
| Approved | 04/09/2020 | Udo J. Vetter | Vetter Pharma Fertigung GmbH & Co. | Germany | Owner |
| Approved | 04/09/2020 | Thilo Wersborg | Precitec Group | Germany | Owner |
| Approved | 04/09/2020 | David Boross | FBN-H | Hungary | Family Member |
| Approved | 04/09/2020 | Krisztina Csidei | FBN Hungary | Hungary | I love Family Business |
| Approved | 04/09/2020 | Brigitta Deak | Biofilter Co. | Hungary | Family Member |
| Approved | 04/09/2020 | Tamás Kürti | Kürt Academy | Hungary | Owner |
| Approved | 04/09/2020 | Kanishka Arumugam | Ekki Water Technology Group | India | Executive |
| Approved | 04/09/2020 | Arjun Chowgule | Chowgule Group | India | Owner |
| Approved | 04/09/2020 | Farhad Forbes | Forbes Marshall | India | Owner |
| Approved | 04/09/2020 | Devesh Khaitan | Wires and Fabriks | India | Family Member |
| Approved | 04/09/2020 | Ajay S. Shriram | DCM Shriram Ltd. | India | Owner |
| Approved | 04/09/2020 | Mehrad Jaberansari | Sepahan Industrial Group Co. | Iran (Islamic Republic of) | |
| Approved | 04/09/2020 | Cól Campbell | FBN Ireland | Ireland | Family Member |
| Approved | 04/09/2020 | Elena Zambon | Zambon | Italy | Owner |
| Approved | 04/09/2020 | Chaker Saab | Tinol Paints International Co. sal | Lebanon | Owner |
| Approved | 04/09/2020 | Roger Zaccar | Commercial Insurance / Comin | Lebanon | Executive |
| Approved | 04/09/2020 | Jean-Marc Kieffer | CDCL | Luxembourg | Owner |
| Approved | 04/09/2020 | Vincent Chian | Fairview International School | Malaysia | |
| Approved | 04/09/2020 | Mrs. Ingrid Faber | Faber Halbertsma Group | Netherlands | Executive |
| Approved | 04/09/2020 | Karoline Gleditsch | FBN Norway | Norway | Executive |
| Approved | 04/09/2020 | Simone Møkster | Simon Møkster Shipping AS | Norway | Owner |
| Approved | 04/09/2020 | Roland Szymański | Lars | Poland | Owner |
| Approved | 04/09/2020 | Mary Ann Tsao | Tsao Family Office | Singapore | Family Member |
| Approved | 04/09/2020 | Sajen Aswani | Tolaram Group | Singapore | Owner |
| Approved | 04/09/2020 | Sumitra Aswani | Tolaram Group | Singapore | Family Member |
| Approved | 04/09/2020 | Robin Pho | Right People Renewable Energy | Singapore | Owner |
| Approved | 04/09/2020 | Ann Sanchez | FBN Asia | Singapore | Executive |
| Approved | 04/09/2020 | Caroline Seow | FBN | Singapore | Executive |
| Approved | 04/09/2020 | Chavalit Tsao | IMC Pan Asia Alliance Pte Ltd | Singapore | Owner |
| Approved | 04/09/2020 | Helen Yang | FBN Asia | Singapore | Executive |
| Approved | 04/09/2020 | Vanessa Yung | FBN Asia | Singapore | Executive |
| Approved | 04/09/2020 | Matija Gantar | KD Group | Slovenia | Owner |
| Approved | 04/09/2020 | Isak Andic | Mango | Spain | Owner |
| Approved | 04/09/2020 | Jesus Casado | European Family Business (EFB) | Spain | Executive |
| Approved | 04/09/2020 | Elena Daurella | Cobega, S.A. | Spain | Owner |
| Approved | 04/09/2020 | Sol Daurella | Cobega, S.A. | Spain | Owner |
| Approved | 04/09/2020 | Jorge Enrich | With For | Spain | Owner |
| Approved | 04/09/2020 | Albert Esteve | Esteve Pharmaceuticals | Spain | |
| Approved | 04/09/2020 | Paloma Figueras-Dotti | Cobega, S.A. | Spain | Owner |
| Approved | 04/09/2020 | Victoria Figueras-Dotti | Cobega, S.A. | Spain | Owner |
| Approved | 04/09/2020 | Gloria Fluxà | Iberostar Group | Spain | Owner |
| Approved | 04/09/2020 | Antonio Gallardo Ballart | Gallardo Family Group | Spain | |
| Approved | 04/09/2020 | Pascual Gomez | Landmar Hoteles | Spain | Owner |
| Approved | 04/09/2020 | Daniel Gómez | Landmar Hoteles | Spain | Owner |
| Approved | 04/09/2020 | Sol Gómez | Landmar Hoteles | Spain | Owner |
| Approved | 04/09/2020 | Alfonso Libano | Cobega, S.A. | Spain | Owner |
| Approved | 04/09/2020 | Pilar Libano | Cobega, S.A. | Spain | Owner |
| Approved | 04/09/2020 | Jose Manuel Entrecanales | Acciona | Spain | Owner |
| Approved | 04/09/2020 | Francisco Mercadal | Set Hotels | Spain | Owner |
| Approved | 04/09/2020 | Marc Puig | Puig | Spain | Owner |
| Approved | 04/09/2020 | Mario Rotllant | Cobega, S.A. | Spain | Family Member |
| Approved | 04/09/2020 | Joaquin Uriach | Uriach | Spain | Owner |
| Approved | 04/09/2020 | Xavier Visa | Netipbox Technologies | Spain | Owner |
| Approved | 04/09/2020 | Valentine Barbier-Mueller | Société Privée de Gérance | Switzerland | Executive |
| Approved | 04/09/2020 | Alexis Lombard | Landolt & Cie SA | Switzerland | Owner |
| Approved | 04/09/2020 | Thierry Lombard | Landolt & Cie SA | Switzerland | Owner |
| Approved | 04/09/2020 | Karl-Friedrich Scheufele | Chopard | Switzerland | Family Member |
| Approved | 04/09/2020 | Philippe-Jean Dziurzynski | ONYX Wealth Management | Switzerland | Owner |
| Approved | 04/09/2020 | André Hoffmann | Roche Holding Ltd | Switzerland | Family Member |
| Approved | 04/09/2020 | Caroline Lubbers | Hotel Theater FIGI | Netherlands | Owner |
| Approved | 04/09/2020 | Albert Jan Thomassen | FBNed | Netherlands | Executive |
| Approved | 04/09/2020 | Jan K. van Oord | MerweOord | Netherlands | Owner |
| Approved | 04/09/2020 | Marlies van Wijhe | Royal Van Wijhe Verf BV | Netherlands | Owner |
| Approved | 04/09/2020 | Berna Asiroglu | Taider | Turkey | Owner |
| Approved | 04/09/2020 | Candan Cilingiroglu | TAIDER-FBN TURKEY | Turkey | Owner |
| Approved | 04/09/2020 | Huriye Deniz Ogucu | Taider | Turkey | Owner |
| Approved | 04/09/2020 | Onur Eren | Inci Holding | Turkey | Owner |
| Approved | 04/09/2020 | Murat Kolbasi | Arzum/Turkey TAIDER | Turkey | |
| Approved | 04/09/2020 | Aydin Ogucu | Taider | Turkey | Owner |
| Approved | 04/09/2020 | Murat Ogucu | Taider | Turkey | |
| Approved | 04/09/2020 | Levent Sarıgozoğlu | Taıder | Turkey | Owner |
| Approved | 04/09/2020 | Ahu Serter | Farplas | Turkey | Owner |
| Approved | 04/09/2020 | Sumer Tomek Bayindir | Teta Teknik Tarim | Turkey | Owner |
| Approved | 04/09/2020 | Selen Toron | Taider-FBN TURKEY | Turkey | Executive |
| Approved | 04/09/2020 | Gunseli Unluturk | Sun Tekstil | Turkey | Owner |
| Approved | 04/09/2020 | Yalcin Yesilova | Yesilova holding | Turkey | Owner |
| Approved | 04/09/2020 | Maitha Al Yousuf | GCC | United Arab Emirates | |
| Approved | 04/09/2020 | James Perry | Cook | United Kingdom | Owner |
| Approved | 04/09/2020 | Andrew Wates | Wates Group Ltd | United Kingdom | Owner |
| Approved | 04/09/2020 | Sara Boomsma | Family Business Council Gulf | United Arab Emirates | Executive |
| Approved | 04/09/2020 | Omer Abdo | Hateks | United Kingdom | Owner |
| Approved | 04/09/2020 | James Tucker | Ideal Industries, Inc. | United States of America | Owner |
| Approved | 04/09/2020 | Fred R. Sasser | Sasser Family Companies | United States of America | Family Member |
| Approved | 04/09/2020 | Jonny Wates | Wates Group Ltd | United Kingdom | Owner |
| Approved | 03/09/2020 | Giovanna Diaz | S&A Servicios y Asesorias | Colombia | Family Member |
| Approved | 03/09/2020 | Mrs. Maria Ahlström-Bondestam | Ahlström Companies | Finland | Family Member |
| Approved | 03/09/2020 | Mr. Alok Bajoria | Ganesh Panchratnam India Ltd | India | Owner |
| Approved | 03/09/2020 | Mr. Gareth Jenkinson | Jenkinson Logistics | Ireland | Owner |
| Approved | 03/09/2020 | Ms. Chadia El Meouchi | Badri and Salim El Meouchi Law Firm | Lebanon | Owner |
| Approved | 03/09/2020 | Mr. Ezequiel Giró | Girnet Internacional, S.L. | Spain | Owner |
| Approved | 03/09/2020 | Mr. Luca Lancini | AROLAB organ | Spain | Owner |
| Approved | 03/09/2020 | Naile Gocen Cukurova | Goctur | Turkey | Owner |
| Approved | 03/09/2020 | Mr. Şükrü Ünlütürk | Sun Tekstil A.S. | Turkey | Family Member |
| Approved | 02/09/2020 | Mr. Bernie Geiss | Cove Continuity Advisors Inc. | Canada | Owner |
| Approved | 02/09/2020 | Mrs. Zalfa Nassar | Serhal nassar & co | Lebanon | Owner |
| Approved | 02/09/2020 | Mr. Alberto Palatchi | Almirall | Spain | Family Member |
| Approved | 01/09/2020 | Mrs. Charlotte Delfosse | Bel&Bo | Belgium | Executive |
| Approved | 31/08/2020 | Mr. Chen Shun Teng | WWRC Holding Pte Ltd | Singapore | Family Member |
| Approved | 24/08/2020 | Ms. Ana Carvalho | CONTECH | Brazil | Family Member |
| Approved | 24/08/2020 | Mrs. Ece Suvarioğlu | TAİDER | Turkey | I love Family Business |
| Approved | 19/08/2020 | Miss Nicole Tan | IGB Berhad | Malaysia | Family Member |
| Approved | 14/08/2020 | Mr. Teik Ngan Loy | Taylor's Education Group | Malaysia | Owner |
| Approved | 13/08/2020 | Ruth Yeoh | YTL Corporation Berhad | Malaysia | Family Member |
| Approved | 13/08/2020 | Mrs. Sophie Cuendet du Roy | Teleos Leadership | Switzerland | Owner |
| Approved | 12/08/2020 | Mrs. Annette Neerskov | K.NEERSKOV A/S | Denmark | Family Member |
| Approved | 12/08/2020 | Mrs. Amandine Gacond | FBN | Switzerland | I love Family Business |
| Approved | 06/08/2020 | Mr. Ted van t Hek | Van t Hek Group | Netherlands | Owner |
| Approved | 05/08/2020 | Mr. Jacek Ptaszek | JMP Flowers | Poland | Owner |
| Approved | 05/08/2020 | Mr. İzel Levi Coşkun | Mazars Denge | Turkey | Executive |
| Approved | 03/08/2020 | Mrs. Sophie Velge Lammerant | Bekaert | Belgium | Owner |
| Approved | 03/08/2020 | Miss Marie Barbier-Mueller | Société Privée de Gérance | Switzerland | Family Member |
| Approved | 30/07/2020 | Mrs. Sara Brennan | Pentland Brands | United Kingdom | Executive |
| Approved | 29/07/2020 | Sukanto Tanoto | RGE Pte Ltd | Singapore | Owner |
| Approved | 28/07/2020 | Maurice Ryan | Green Belt | Ireland | Owner |
| Approved | 23/07/2020 | Dr. Marta Widz | IMD Business School | Switzerland | I love Family Business |
| Approved | 22/07/2020 | Mrs. Bente Nordbjerg Nielsen | Dandiag A/S | Denmark | Owner |
| Approved | 22/07/2020 | Mr. Mariano Puig | PUIG | Spain | Owner |
| Approved | 19/07/2020 | Mrs. Aysu Benlioglu | Dalan | Turkey | Executive |
| Approved | 18/07/2020 | Knut Herman Gjøvaag | Frydenbø AS | Norway | Owner |
| Approved | 17/07/2020 | Mr. Michael Flynn | FLI Global | Ireland | Owner |
| Approved | 17/07/2020 | Dr. Claude Béglé | SymbioSwiss | Switzerland | Owner |
| Approved | 17/07/2020 | Miss Irem Ogucu | Lila Kagit | Turkey | Family Member |
| Approved | 17/07/2020 | Mrs. Fatma Olten | OLTEN SANAT | Turkey | Owner |
| Approved | 16/07/2020 | Mr. JP Wuytack | Vandersanden NV | Belgium | Executive |
| Approved | 16/07/2020 | Mr. Jaime Benitez | Construcciones Arrecife | Colombia | Owner |
| Approved | 16/07/2020 | Alejandro Sardi | Crusardi | Colombia | Owner |
| Approved | 16/07/2020 | Mr. Hugo Zuluaga | METAZA S.A. | Colombia | Family Member |
| Approved | 16/07/2020 | Mr. Marcel Roquette | Sonepar | France | Family Member |
| Approved | 16/07/2020 | Mr. Venkateswaran Doraisamy | Venbro Polymers | India | Owner |
| Approved | 16/07/2020 | Mrs. Pooja Jha | CIi | India | Family Member |
| Approved | 16/07/2020 | Mr. Juan-Manuel Soler | QUADIS | Spain | Owner |
| Approved | 16/07/2020 | Mr. Arnaud Begle | Peter Lang | Switzerland | Executive |
| Approved | 14/07/2020 | Mr. Taco Leeflang | itsme | Netherlands | Owner |
| Approved | 11/07/2020 | Mrs. Nadine Khoury | Robinson Agri | Lebanon | Owner |
| Approved | 08/07/2020 | Mrs. Glicia Gentil G Bezerra de Souza | Gentil Negocios | Brazil | Owner |
| Approved | 08/07/2020 | Mr. Mazen Hijazi | LEBANESE TRANSPORT AND COMMERCE | Lebanon | Owner |
| Approved | 07/07/2020 | Mrs. Lina Chehab El Alaili | Chehab Bros. | Lebanon | Owner |
| Approved | 07/07/2020 | Lina Altamimi | FBCG | United Arab Emirates | I love Family Business |
| Approved | 02/07/2020 | Mrs. Anne Soenen | FBN Belgium | Belgium | Executive |
| Approved | 02/07/2020 | Mr. J. Heinrich Jessen | Jebsen & Jessen Pte Ltd | Singapore | Owner |
| Approved | 01/07/2020 | Mr. Andrew Bryson | FBN International | United States of America | Executive |
| Approved | 07/10/2020 | Ms. Felicia Heng | Wise Purpose | Singapore | Owner |
| Approved | 07/10/2020 | Mr. FERRAN JORI OLIVELLA | JORI ARMENGOL Y ASOCIADOS, CORREDURIA DE SEGUROS Y REASEGUROS, S.A. | Spain | Owner |
| Approved | 07/10/2020 | Ms. AGUEDA PEDREROL SAGALES | Indus Ingenieria y Arquitectura SL | Spain | Executive |
| Approved | 07/10/2020 | Mr. Amadeu Jori | JORI ARMENGOL & ASOCIADOS | Spain | Owner |
| Approved | 07/10/2020 | Mr. ENRIC PERRAMON | AUSA | Spain | Family Member |
| Approved | 07/10/2020 | Mrs. Christie Geiss | Cove Continuity Advisors Inc. | Canada | Owner |
| Approved | 07/10/2020 | Mr. Marc Jori | Jori Armengol y Asociados, Correduría de Seguros, S.A. | Spain | Family Member |
| Approved | 09/10/2020 | MIREIA CAMMANY DORR | EPI INDUSTRIES family of companies, S.L. | Spain | Family Member |
| Approved | 10/10/2020 | Caroline Hauser | University of Vermont Grossman School of Business | United States of America | I love Family Business |
| Approved | 10/10/2020 | CARLOS RABANEDA CASELLES | ROC ROI | Spain | Owner |
| Approved | 12/10/2020 | Hana Prochazkova | FBN Czech | Czechia | Executive |
| Approved | 13/10/2020 | Gulesin Atalay | Mutlu metal | Turkey | Family Member |
| Approved | 14/10/2020 | Jean-Christophe Barth | WAPPP | Switzerland | Executive |
| Pending | 14/10/2020 | Jeremy Cheng | GEN+ Family Business Advisory & Research | China, Hong Kong SAR | I love Family Business |
| Approved | 20/10/2020 | Rafael Bernabéu Esclapez | Jhayber | Spain | Family Member |
| Approved | 22/10/2020 | Valerie Vítková | NWT a.s. | Czechia | Family Member |
| Pending | 23/10/2020 | Laurel Tahija | Austindo | Indonesia | Owner |
| Approved | 27/10/2020 | Mr. imtiaz Esufally | Hemas Holdings PLC | Sri Lanka | Owner |
| Approved | 28/10/2020 | Ms. Sara Pantaleo | Affari SP | Australia | Owner |
| Approved | 03/09/2020 | Mr. Samuel Maldonado | Grupo Economico Maldonado | United States of America | Family Member |
| Approved | 08/09/2020 | Mr. Jos Thys | Remant | Belgium | Executive |
| Approved | 20/08/2020 | Mr. Richard Eu | Eu Yan Sang International Ltd | Singapore | Family Member |
| Approved | 07/09/2020 | Mr. George Tahija | ANJ | Indonesia | Owner |
| Approved | 24/08/2020 | Clara Villoslada | Hevimar | Spain | Executive |
| Approved | 24/08/2020 | Dania Besher | MAC Beverages Ltd | Egypt | Family Member |
| Approved | 29/09/2020 | Mr. Stefaan Vandecasteele | Vandecasteele Houtimport | Belgium | Owner |
| Approved | 29/09/2020 | Mr. Louis Vandecasteele | Vandecasteele Houtimport | Belgium | Family Member |
| Approved | 29/09/2020 | Mrs. Geneviève Standaert | Vandecasteele Houtimport | Belgium | Family Member |
| Approved | 29/09/2020 | Mrs. Margaux Vandecasteele | Vandecasteele Houtimport | Belgium | Family Member |
| Approved | 09/11/2020 | Monette Malewski | Groupe M Bacal | Canada | Owner |
| Approved | 11/11/2020 | Mr. Halil Nadas | Aktif Danışmanlık Denetim A.Ş. | Turkey | Owner |
| Approved | 11/11/2020 | Nesrin Karaoğlu Otuzoğlu | karaoglu Peyzaj A.Ş. | Turkey | Owner |
| Approved | 11/11/2020 | Mr. Ali Rıza Değer | Yılbak Ticaret A.Ş. | Turkey | I love Family Business |
| Approved | 11/11/2020 | Mr. Sabri Unluturk | Sun Tekstil | Turkey | Owner |
| Approved | 11/11/2020 | Mr. Resat Emre Ayvaci | UGUR HIRDAVATCILIK URETIM VE PAZARLAMA A.S. | Turkey | Owner |
| Approved | 11/11/2020 | Mr. Kadir Ersoy | Ersoy Pano | Turkey | Owner |
| Approved | 11/11/2020 | Aykut Ozbugday | Ozbugday Tarim A.S. | Turkey | Family Member |
| Approved | 11/11/2020 | Tevfik Altan | ALTAN HİDROLİK MÜHENDİSLİK SAN.VE TİC.A.Ş. | Turkey | Owner |
| Pending | 11/11/2020 | Mr. yigit Tatis | Tatis Egitim A.S. | Turkey | Owner |
| Approved | 11/11/2020 | Mr. suat soylu | Izmir Özel Türk Koleji | Turkey | Executive |
| Approved | 11/11/2020 | Mr. A. Hasan Sarıoğlu | Er-Sa Group | Turkey | Owner |
| Approved | 12/11/2020 | Sait Osman Aytaman | Impulso Yönetim Danışmanlık | Turkey | Owner |
| Approved | 12/11/2020 | Mr. Mustafa Gures | Gures Group | Turkey | Family Member |
| Approved | 12/11/2020 | Mr. Pablo Rauwers | Rauwers Controle SA | Belgium | Family Member |
| Approved | 13/11/2020 | Mrs. GULCAG GENCER | IZMIR CAMLARALTI KOLEJI | Turkey | Owner |
| Approved | 13/11/2020 | Ms. Burcu Kaleagasi | KALE KIMYA GROUP | Turkey | I love Family Business |
| Approved | 16/11/2020 | Günkut Gürşen | Kontrast Danışmanlık Ticaret Limited Şirketi | Turkey | Owner |
| Approved | 16/11/2020 | Mr. Orhan Kahraman | GENTAS A.S. | Turkey | Family Member |
| Approved | 17/11/2020 | Mr. SECKIN YILDIRIMDEMIR | TUFEKCI MAKINE SAN. VE TIC. A.S. | Turkey | Owner |
| Approved | 17/11/2020 | Mrs. DUYGUGUL CAN | BMS MUTFAK EŞY. A.Ş. | Turkey | Family Member |
| Approved | 17/11/2020 | Mrs. Begum Tiryaki Uyulur | Tiryakiler | Turkey | Owner |
| Approved | 17/11/2020 | ece elbirlik urkmez | inci holding | Turkey | Owner |
| Approved | 18/11/2020 | Ms. DUYGU TECIM | VOLKAN A.S. | Turkey | Owner |
| Approved | 18/11/2020 | Mr. Marc du Bois | Spadel | Belgium | Owner |
| Approved | 18/11/2020 | Mr. Charlie Field | CPJ Field & Co Ltd | United Kingdom | Owner |
| Approved | 18/11/2020 | Sarah Whale | Profit Impact | United Kingdom | Owner |
| Approved | 19/11/2020 | Seda Sarıgözoğlu Çalıdan | Sarıgözoğlu A.Ş. | Turkey | Executive |
| Approved | 20/11/2020 | Mr. Fatih Ertekin | GEO TEKNO LTD.ŞTİ | Turkey | Owner |
| Approved | 20/11/2020 | Mr. Tolga ACAR | GEO PROSES | Turkey | Executive |
| Approved | 20/11/2020 | Mrs. Evrim ÇELİKER | GEO TEKNO ENERJİ LTD. ŞTİ. | Turkey | Executive |
| Approved | 21/11/2020 | Mr. Kuntay Cem Tezcan | GEO Tekno Enerji Mak. Ltd. Sti. | Turkey | Executive |
| Approved | 23/11/2020 | Miss BESTE NALBANT | TENA TEKSTIL | Turkey | Family Member |
| Approved | 23/11/2020 | Şerife Eren | İnci | Turkey | Owner |
| Approved | 24/11/2020 | Pamela Sasser | Sasser Family Companies | United States of America | Owner |
| Approved | 25/11/2020 | Mr. Nuri Erbak | Uludağ Beverages | Turkey | Family Member |
| Approved | 25/11/2020 | Mr. sems ozgur | Özgür Tarım Ürünleri İnşaat Sanayi Ticaret A.Ş. | Turkey | Executive |
| Approved | 25/11/2020 | Ms. İREM ATAY | GREEN Chemicals A.Ş. | Turkey | Executive |
| Approved | 25/11/2020 | Asli MORAL | Moral & Partners | Turkey | Family Member |
| Approved | 25/11/2020 | Mr. MEHMET SEPICI | SEPICILER GROUP OF COMPANIES | Turkey | Family Member |
| Approved | 25/11/2020 | Ahmet Faik Bitlis | Polisan Holding | Turkey | Family Member |
| Approved | 25/11/2020 | Berat Ösen | CMS Group | Turkey | Family Member |
| Approved | 25/11/2020 | Ayhan Dayoglu | Arkeon Consulting Ltd. | Turkey | Owner |
| Approved | 30/11/2020 | orkun urkmez | btm | Turkey | Family Member |
| Approved | 01/12/2020 | Ms. Esra Aydin | Aytim Sanayi ve Dis Ticaret AS. | Turkey | Family Member |
| Approved | 02/12/2020 | Mr. SERHAT GÜNAN | Üntel Kabloları San. ve Tic. A.Ş. | Turkey | Family Member |
| Approved | 05/12/2020 | Ayse Slevogt | ALPHAZIRKEL | Turkey | Family Member |
| Rejected | 15/12/2020 | Asli Moral | Moral & Partners | Turkey | Executive |
| Approved | 15/12/2020 | Resat Moral | Moral & Partners | Turkey | Owner |
| Approved | 18/12/2020 | Mrs. MAKBULE ÖZGÖÇMEN | İZMİR ÖZEL TÜRK KOLEJİ | Turkey | I love Family Business |
| Approved | 04/01/2021 | Mr. Köksal Çebi | ÇEBİ Gümrük Müşavirliği-Customs Consulatancy | Turkey | Executive |
| Pending | 29/01/2021 | Denise Kenyon | Gen10 SA | Switzerland | Family Member |
| Approved | 04/02/2021 | Olivier de Richoufftz | Family Enterprise Foundation | Canada | Family Member |
| Approved | 11/02/2021 | Ms. Elizabeth Rudd | Berry Bros & Rudd | United Kingdom | Owner |
| Approved | 12/02/2021 | Mrs. Gabriela Pinheiro | Grupo Simões | Brazil | Family Member |
| Approved | 18/02/2021 | Ana Leary | CFEG | United States of America | I love Family Business |
| Approved | 23/02/2021 | Mr. Munish Randev | Cervin Family Office & Advisors | India | I love Family Business |
| Approved | 23/02/2021 | Mr. Guillermo Salazar | Exaudi | United States of America | I love Family Business |
| Pending | 24/02/2021 | Erwan Camphuis | Vennebroek Ltd | United Kingdom | Family Member |
| Approved | 25/02/2021 | Mr. Pablo Aure | Exaudi Family Business Consulting | Venezuela (Bolivarian Rep. of) | Executive |
| Approved | 25/02/2021 | Mr. Gabriel Vick | Steve Vick International | United Kingdom | Family Member |
| Approved | 25/02/2021 | Mr. Dimitar Dimitrov | Techno Press Ltd | Bulgaria | Family Member |
| Pending | 03/03/2021 | Mr. David Sanchez Martinez | SANTOM Family Office | Colombia | Family Member |
| Approved | 04/03/2021 | Mr. Ahmed Nasser Al Nowais | Annex Investments | United Arab Emirates | Owner |
| Pending | 05/03/2021 | Mr. Eulogio Mejía | 4comm Technology | Mexico | Owner |
| Approved | 06/03/2021 | Mr. Harm Drent | Deloitte | Netherlands | I love Family Business |
| Pending | 06/03/2021 | Esther Vidal | Autovidal | Spain | Owner |
| Approved | 07/03/2021 | Dr. Moaz Hamdoun | DERMA&HEALTH | United Arab Emirates | Family Member |
| Approved | 11/03/2021 | Paco Valera | Lansberg Gersick Associates | Spain | I love Family Business |
| Approved | 11/03/2021 | Mohsin Adhi | Alfa Adhi Securities (Pvt) Ltd | Pakistan | Family Member |
| Approved | 15/03/2021 | Mr. Anil Sainani | BAF Consultants | India | Owner |
| Approved | 15/03/2021 | Mr. Enrique Solano | ES Consultores | Peru | Owner |
| Approved | 17/03/2021 | Mr. Charles BOINAUD | MAISON BOINAUD | France | Owner |
| Approved | 17/03/2021 | Jessica Zhu | CH Paint Global | China | Family Member |
| Approved | 17/07/2020 | Mr. Carlo Hein | Ramborn Cider Co. | Luxembourg | Owner |
| Approved | 22/03/2021 | Mr. Paul Mabbutt | Jennings of Garsington Ltd | United Kingdom | Executive |
| Approved | 23/04/2021 | Pelle van Walraven | Walraven | Netherlands | Executive |
| Approved | 26/04/2021 | Mr. Andrea Calistri | SAPAF srl | Italy | Owner |
| Approved | 28/04/2021 | Mrs. Rachel Graville | William King Ltd | United Kingdom | Owner |
| Approved | 30/04/2021 | Mr. Edmund Dartey | Seebel Limited | Ghana | Family Member |
| Pending | 01/05/2021 | Mr. Ahmad Alshudayfat | Ahmad alshudayfat for Dairy products | Jordan | Owner |
| Pending | 06/05/2021 | Ms. Marina Contreras | ALIVE PRODUCTS LLC | United States of America | Owner |
| Approved | 10/05/2021 | Mr. Massimo Ciuffardi | Golfo due srl | Italy | Owner |
| Approved | 19/05/2021 | Erik Stern | Ragnar Söderberg Stiftelse | Sweden | Executive |
| Pending | 20/05/2021 | Sara Hughes | Lwart Group | Brazil | Owner |
| Approved | 26/05/2021 | Mr. Erik Blomberg | Eleiko Group AB | Sweden | Owner |
| Pending | 26/05/2021 | Mr. ' ' | ' | Bahamas | Owner |
| Approved | 27/05/2021 | LUIS DIAZ MATAJIRA | Universidad de los Andes | Colombia | I love Family Business |
| Approved | 27/05/2021 | Dr. Josh Daspit | McCoy College of Business at Texas State University | United States of America | I love Family Business |
| Approved | 29/05/2021 | Mr. Sanjay Banka | Banka BioLoo Limited | India | Owner |
| Approved | 01/06/2021 | Mr. Tharald Nustad | Nordic Impact AS | Norway | Owner |
| Approved | 02/06/2021 | Ed Gamble | University of Vermont | United States of America | I love Family Business |
| Approved | 18/06/2021 | Mr. Marco Nocivelli | Epta Spa | Italy | Owner |
| Approved | 19/06/2021 | Mrs. Joanne Sarraf Chehab | Malia Group | Lebanon | Owner |
| Approved | 22/06/2021 | Mr. Jan Doove | Doove Care Groep BV | Netherlands | Owner |
| Approved | 25/06/2021 | Ernesto Noronha | IIM Ahmedabad | India | I love Family Business |
| Approved | 25/06/2021 | Mr. Attila Makra | GREP Green Public Lighting Zrt. | Hungary | Owner |
| Approved | 07/07/2021 | Shanna Liber | Cove Continuity Advisors Inc. | Canada | Family Member |
| Approved | 07/07/2021 | Mr. Alex Liber | Cove Continuity Advisors Inc | Canada | Family Member |
| Approved | 15/07/2021 | Mr. Winson Yeung | Singbee | China | Owner |
| Approved | 15/07/2021 | David Harland | FINH | Australia | Family Member |
| Approved | 01/08/2021 | Prof.Dr.Dinesh Sabnis | CSLI- INDIA | India | Executive |
| Pending | 01/08/2021 | Mr. Raviraj Sable | Shree Sai Corporate | India | Owner |
| Approved | 02/08/2021 | Mrs. Rebecca Peterson | Sasser Family Companies | United States of America | Owner |
| Approved | 02/08/2021 | Nancy E Richards | Sasser Family Companies | United States of America | Family Member |
| Approved | 15/08/2021 | Mr. Joseph Edison | Sasser Family Companies | United States of America | Family Member |
| Approved | 22/09/2021 | Mr. Maria Torres Pascual | Corporación Emperesarial Pascual | Spain | Family Member |
| Approved | 01/10/2021 | Mr. Borja Pascual | Calidad Pascual | Spain | Owner |
| Approved | 09/10/2021 | Mr. Enrique Solano-Morales | Independent board director, family business advisor | Peru | Executive |
| Approved | 15/10/2021 | Mr. Teodor Linkin | PROFILINK | Bulgaria | Family Member |
| Pending | 21/10/2021 | Elizabeth Simon | Zattus Accounting And Taxation consulting Services cc | Namibia | Owner |
| Pending | 04/11/2021 | Dr. Hadis Nazari | HAAMI Digital Consultancy | Iran (Islamic Republic of) | Owner |
| Approved | 19/11/2021 | Martien Seijsener | Eskens Group | Netherlands | Family Member |
| Approved | 22/11/2021 | Eva Law | CAG | China, Hong Kong SAR | Owner |
| Approved | 23/11/2021 | RODRIGO PECCHIAE | Cambridge Family Enterprise Group | Brazil | Owner |
| Pending | 29/11/2021 | Mrs. Emma Antolin | Injat | Spain | Family Member |
| Pending | 04/12/2021 | Enrique Solano_Morales | Independent board director | Peru | Executive |
| Approved | 07/12/2021 | Ms. Aysem Ergin | Vastas | Turkey | Executive |
| Approved | 13/12/2021 | Henny Westland | Westland Cheese | Netherlands | Executive |
| Pending | 14/12/2021 | Sanna Palmu | Toukoruoka | Finland | Owner |
| Pending | 20/12/2021 | Mr. Alejandro Tirado | Surimar Sac | Peru | Owner |
| Approved | 21/12/2021 | Dr. Judith Van Helvert | Windesheim University of Applied Sciences | Netherlands | I love Family Business |
| Pending | 11/01/2022 | Mr. Robin Pho | Right People Renewable Energy | Singapore | Owner |
| Approved | 11/01/2022 | Patricia Surendonk | Burg Groep B.V. | Netherlands | Owner |
| Approved | 18/01/2022 | Mr. Rafael Trujillo | Grupo Hada | Colombia | Family Member |
| Approved | 20/01/2022 | Marie Bierent | Ovive | France | Owner |
| Approved | 23/01/2022 | Susan St Amand | The Sirius Group Inc | Canada | I love Family Business |
| Approved | 28/01/2022 | Mr. 영경 심 | 동아보건대학교 | Korea, Republic of | Owner |
| Approved | 29/01/2022 | Mr. Mohammad Alimanesh | TCAPU Business School | Iran (Islamic Republic of) | Executive |
| Approved | 14/02/2022 | Mrs. Nea Backström | MTB-Siivouspalvelu Oy | Finland | Family Member |
| Approved | 22/02/2022 | Mr. Peter Englisch | Pricewaterhouse Coopers (PwC) | Germany | Owner |
| Approved | 28/02/2022 | Mr. Adrien Salmon | A.Salmon | Singapore | Owner |
| Pending | 28/02/2022 | Majidu Salim | Salim Halal Products'Suppliers | Uganda | I love Family Business |
| Approved | 03/03/2022 | Aysha Iftikhar | Institute of Business Administration Karachi | Pakistan | I love Family Business |
| Pending | 07/03/2022 | Mr. Enrique Solano_Morales | Independent | Peru | Executive |
| Pending | 25/03/2022 | Mr. William Conde | Arquitectos de Jesucristo | Guatemala | Owner |
| Pending | 25/03/2022 | Mr. William Conde | Conde & Romero, Asesores y Consultores. | Guatemala | Executive |
| Approved | 28/03/2022 | Mrs. Ana Maria Matallana Boggio | Alfagres | Colombia | Family Member |
| Pending | 31/03/2022 | Mrs. Mónica Malo | Graiman | Ecuador | Family Member |
| Approved | 31/03/2022 | Mrs. Mónica Malo | Induatenas | Ecuador | Family Member |
| Approved | 31/03/2022 | Mrs. Teresa Peña | Tugalt | Ecuador | Family Member |
| Approved | 04/04/2022 | Tan Eng Wai | The One Academy | Malaysia | Owner |
| Pending | 05/04/2022 | Mr. Philippe De Veyt | Lecot nv | Belgium | Executive |
| Approved | 05/04/2022 | Mr. Philippe De Veyt | Lecot nv | Belgium | Executive |
| Approved | 13/04/2022 | Nicolas Lindner | Börlind GmbH | Germany | Owner |
| Approved | 13/04/2022 | Mr. Roderick Vermeer | Q Care medical services B.V. | Netherlands | Executive |
| Approved | 19/04/2022 | Mr. Aleksi Arpiainen | Tampereen Tiivisteteollisuus Oy | Finland | Owner |
| Approved | 22/04/2022 | Johannes Thijssen | Barenbrug Holding | Netherlands | Executive |
| Pending | 18/05/2022 | Mr. Anthony Shi | Altus Capital | Australia | Family Member |
| Approved | 13/06/2022 | Miss Camille Lajeunesse-Tougas | Talsom | Canada | I love Family Business |
| Approved | 21/06/2022 | Karen Bichin | ABC Recycling | Canada | Owner |
| Approved | 22/06/2022 | Mrs. Elizabeth McBeth | Armour Valve Ltd. | Canada | Owner |
| Pending | 23/06/2022 | Mr. Bill Brushett | Family Enterprise Canada | Canada | I love Family Business |
| Pending | 23/07/2022 | Mr. Alfred Mans Turay | Sierra Agro Invest Inc. | Sierra Leone | Executive |
| Approved | 04/09/2022 | Mrs. Silvia Batista | Batista Duprat & Asociados | Argentina | Owner |
| Approved | 20/09/2022 | Gena Rotstein | Karma & Cents | Canada | Executive |
| Approved | 21/09/2022 | Mr. ZAID MIDANI | Capital Guidance | Lebanon | Executive |
| Approved | 28/09/2022 | Maria Bondestam | Eva Ahlström Foundation | Finland | Family Member |
| Approved | 28/09/2022 | Mr. Sjoerd Ewals | Ewals Cargo Care | Netherlands | Owner |
| Approved | 30/10/2022 | Maria Fonseca | IFEM- Tec de Monterrey | Mexico | Family Member |
| Pending | 02/11/2022 | Ms. Karen Bichin | ABC Recycling | Canada | Family Member |
| Approved | 03/11/2022 | Olivier Laquinte | Talsom | Canada | Owner |
| Approved | 04/11/2022 | Alfonso Chiner | FIBAC | Spain | I love Family Business |
| Approved | 07/11/2022 | Mr. Dimitri Largaespada | Licensing Assurance LLC | United States of America | Owner |
| Approved | 07/11/2022 | Miss Marivy Maica | Licensing Assurance LLC | Venezuela (Bolivarian Rep. of) | Executive |
| Approved | 07/11/2022 | Mrs. Antonieta Darce | Licensing Assurance LLC | United States of America | Executive |
| Approved | 10/11/2022 | Natalia Christensen | Soluciones EFFE | Argentina | Executive |
| Pending | 14/11/2022 | Alfredo Santiago Monge Barba | Smart PC | Ecuador | Owner |
| Approved | 16/11/2022 | Mr. Guneet Banga | The Caravel Group Limited | China, Hong Kong SAR | Family Member |
| Approved | 21/11/2022 | Lavinia President | Lamenza Corporation | Canada | Owner |
| Approved | 25/11/2022 | Ms. Daniela Ramos | Grupo Vazquez | Ecuador | Family Member |
| Approved | 12/12/2022 | Mrs. BERNARDA ORTIZ | BENJAMIN ORTIZ Y ASOCIADOS CIA LTDA | Ecuador | Owner |
| Approved | 13/12/2022 | Mr. Mark Schiller | Schiller Auto Csalad Zrt. | Hungary | Executive |
| Approved | 27/12/2022 | Miss Victoria Parra | BAYTEQ CIA LTDA | Ecuador | Executive |
| Pending | 10/01/2023 | Juan Sevilla Ledergerber | Sevineg S.A. | Ecuador | Owner |
| Approved | 17/01/2023 | Pa tricia Ruiz Perea | Instituto de la Empresa familiar del Perú IEF-Perú | Peru | Executive |
| Pending | 17/01/2023 | Mr. Mahesh Kolekar | Mahesh | India | I love Family Business |
| Approved | 18/01/2023 | FRANCOIS DE VISSCHER | de Visscher Advisors | United States of America | Owner |
| Pending | 25/01/2023 | Mrs. Risto Väyrynen | Leipomo Väyrynen | Finland | Owner |
| Approved | 29/01/2023 | Mrs. Minna Vanhala-Harmanen | Perheyritysten liitto ry | Finland | Executive |
| Approved | 31/01/2023 | Mr. Severi Virolainen | Algoritmi Oy | Finland | Owner |
| Approved | 05/02/2023 | Dave Galloway | Family Enterprise Consulting Group | Canada | Owner |
| Approved | 08/02/2023 | Mrs. Nathalie Marcoux | Capinabel | Canada | Owner |
| Approved | 08/02/2023 | Mrs. Sylvie Bovet | Fransylval inc. | Canada | Family Member |
| Approved | 10/02/2023 | Mr. Petri Heino | Heino Group Oy | Finland | Family Member |
| Approved | 10/02/2023 | Mr. Roman Žák | AIMTEC a.s. | Czechia | Owner |
| Pending | 21/02/2023 | Sebastian Johnston | . | Germany | Family Member |
| Approved | 22/02/2023 | Mr. Andreas Enderlin | Hugo Capital Partners | Singapore | Owner |
| Approved | 22/02/2023 | Mr. Reinhold von Eben-Worlée | E. H. Worlée & Co. (GmbH & Co.) KG | Germany | Owner |
| Approved | 02/03/2023 | Mr. Jorge Antonio Peralta Vega | Avantage S.A. | Peru | Owner |
| Approved | 07/03/2023 | Ms. Mercedes Teresa Mullor Boix | Mullor S.A. | Spain | Owner |
| Approved | 08/03/2023 | Mrs. Eva Hernamperez Nuñez | ANUDAL INDUSTRIAL SLU | Spain | Family Member |
| Approved | 10/03/2023 | Mr. Bob Willard | Sustainability Advantage | Canada | Owner |
| Approved | 16/03/2023 | Mr. Aaron Berman | BERMANFALK Hospitality Group | Canada | Owner |
| Approved | 27/03/2023 | Rob Velan | Velan Inc. | Canada | Executive |
| Pending | 29/03/2023 | Mrs. Gabriela Mancheno | Decoraciones Malibú | Ecuador | Owner |
| Approved | 29/03/2023 | PILAR GRANJA | GLAM GIFTS | Ecuador | Owner |
| Approved | 03/04/2023 | Mrs. Emma Antolin | INJAT | Spain | Family Member |
| Approved | 05/04/2023 | Mr. William Buss | Buss Business Solutions | Canada | Owner |
| Approved | 10/04/2023 | Mrs. MARÍA CLARA BUSTAMANTE | BUSTAMANTE FABARA IP CL | Ecuador | Executive |
| Approved | 14/04/2023 | Ms. Alexandra Cevallos | OPTIMTECH S.A. | Ecuador | Executive |
| Approved | 14/04/2023 | Dr. SARADAY CASTILLO | ARGOSYSTEMS | Ecuador | Executive |
| Pending | 14/04/2023 | Subash Chinnasamy | Gjv herbal research center | India | Executive |
| Pending | 21/04/2023 | Mr. Pablo Molina | HANDSOME SOLUTIONS | Ecuador | Owner |
| Approved | 21/04/2023 | Mr. Luis Freire | LOCKERS ECUADOR S.A. | Ecuador | Executive |
| Approved | 23/04/2023 | Mrs. Silvia Salazar | Sisa Green | Ecuador | Owner |
| Approved | 03/05/2023 | Dr. Julia Velarde | Julia Velarde Sussoni | Peru | Owner |
| Pending | 15/05/2023 | Mr. Enrique Solano | Independent | Peru | Executive |
| Approved | 17/05/2023 | Mrs. Anne Wedel-Klein | the nature network (MartinBauer, Finzelberg, PhytoLab) | Germany | Owner |
| Approved | 31/05/2023 | Gaye Moffett | GEM Health Care Services | Canada | Owner |
| Approved | 22/06/2023 | Miss CAMILA VILLAFUERTE | GESTION INTEGRAL DE RIESGOS CONSULTORES SOSATR S.A. | Ecuador | Owner |
| Pending | 22/06/2023 | Mr. GESTION INTEGRAL DE RIESGOS 1723078042 | SOSATR S.A. | Ecuador | Owner |
| Pending | 27/06/2023 | Miss Paola Narcisa Valencia Cabrejos | Meraki Absolute Publicity | Ecuador | Family Member |
| Approved | 20/07/2023 | Mr. Ronald Raza | COMUNIKGRAF S.A | Ecuador | Executive |
| Approved | 25/07/2023 | Mr. HUGO ANIBAL ARMIJOS GALLEGOS | LEGUS PROJECTS & SERVICES S.A.S. | Ecuador | Owner |
| Pending | 26/07/2023 | Mr. Gabriel Eduardo Gutierrez Haz | Haz Musik / La Clave Band | Ecuador | Owner |
| Approved | 27/07/2023 | Mr. Stephan Stokkermans | Grand Hotel Huis ter Duin | Netherlands | Family Member |
| Approved | 28/07/2023 | Mr. Pablo Sosa | A3SEC S.A.S. Ecuador | Ecuador | Executive |
| Approved | 01/08/2023 | Mr. Santiago Reinoso | DELTAGLOBAL | Ecuador | Executive |
| Approved | 02/08/2023 | Mr. Edward Romero | FashionLED | Ecuador | Owner |
| Pending | 15/08/2023 | Abrar Pathan | Kasmiri Restaurant | India | Owner |
| Pending | 15/08/2023 | Dr. Dinesh Sabnis | Lazarus Union | India | Executive |
| Pending | 23/08/2023 | Mr. Matthew Ngwetsheni | Mbona | South Africa | I love Family Business |
| Pending | 23/09/2023 | Mr. HARIPRABHU LOGANATHAN | Maran Management Consultancy | India | Owner |
| Approved by UNCTAD (Make public) | Submit Date | Name | Company | Country | Role and affiliation to family business |