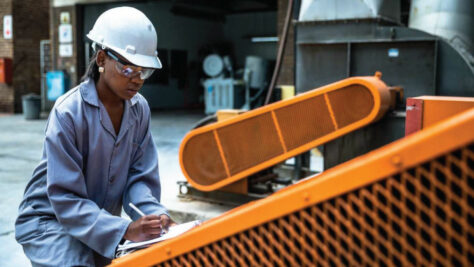 Reignite investment in developing countries for a sustainable COVID-19 recovery, leaders say
Public and private investors urged to invest in a green, inclusive, resilient and sustainable future for all.
Developing countries need more foreign direct investment for a sustainable recovery from the COVID-19 crisis, various leaders said during UNCTAD's 7th World Investment Forum (WIF) that ran from 18 to 22 October.
The forum focused on investing in a speedy and inclusive recovery from the COVID-19 pandemic.
UNCTAD Secretary-General Rebeca Grynspan, while opening the forum, said: "There has never been so much liquidity, so much investment firepower in the history of mankind."
But she noted that investment funds had mainly been directed towards assets that already exist, such as prime real-estate in big cities or short-term bonds, instead of going towards new markets, new ideas, new technologies and new enterprises in the developing world.
Ms. Grynspan said the post-pandemic recovery presents the world with "another window of opportunity, a chance to do things differently, to close the gaps, invest in the new, and build resilience."
She said: "The cumulative value of recovery funds intended for long-term investment worldwide is already approaching $3.5 trillion, and sizable initiatives are still in the pipeline. Considering the potential to use these funds to draw in additional private finance, the total 'investment firepower' of recovery plans could exceed $10 trillion."
Ms. Grynspan outlined UNCTAD's policy packages for boosting sustainable investment. These include balancing industrial and infrastructure investment and promoting investment in strategic industries, such as green energy and new technologies.
Other policy options, she said, are to target upstream investment, to align financial markets with sustainable investment and to support absorptive and implementation capacities in developing countries.
Time to invest in a resilient future
UN Deputy Secretary-General Amina Mohammed urged public and private investors to shift their focus from stimulus income support to investing in a green, inclusive, resilient and sustainable future.
She lauded the progress made in earmarking $3.5 trillion for long-term investment, of which one fifth will be for green spending.
"This is a huge opportunity for sectors such as physical and digital infrastructure, renewables and health systems," she said. "But this is not enough."
Ms. Mohammed said many developing countries find themselves in a descending spiral of financial distress. These countries face higher borrowing costs, which they are less able to pay, forcing them to divert much-needed funds from serving people to servicing debt.
She said foreign private investment in productive capacities can play a significant role in a sustainable recovery in developing countries.
Tackle key challenges to investment
The president of the 76th UN General Assembly, Abdulla Shahi, called on investment stakeholders to tackle three key challenges to investment to enable a sustainable recovery.
The first challenge is to mobilize global investment for the SDGs, Mr. Shahi said, noting that recovery plans should be aligned with the SDGs and the climate targets under the Paris Agreement.
The second challenge is the "realignment of global investment governance to address the increasing regionalism and protectionism."
Mr. Shahi said the private sector, as the engine of innovation and growth, could help address this challenge by boosting jobs and livelihoods while contributing to sustainable development.
He said the private sector could also leverage the $3.5 trillion in public funds committed to global stimulus packages to multiply the impact 10 times. "This will provide one third of the total investments needed to reach the SDGs," he said.
According to Mr. Shahi, the third challenge "relates to new technologies and the new industrial revolution." He said the post-pandemic global investment context requires a new development strategy, underpinned by sustainability and resilience.
Novel investment policies needed
Barbados Prime Minister Mia Amor Mottley underlined the need for novel investment policies that will benefit all, especially the most vulnerable people and countries.
She pointed out the debilitating nature of the vulnerabilities that beset small island developing states (SIDS), such as Barbados – their small size, the climate crisis, fiscal challenges and steep economic losses due to the pandemic-induced collapse of the tourism industry, the backbone of many SIDS' economies.
"As our foreign exchange became depleted, and with reduced fiscal space available to finance our living, we have been forced to incur debt more than most can afford," Ms. Mottley said.
She said the challenges facing SIDS had increased the cost of their economic, food, nutrition, health and human security, heightening the existential risk facing them.
Prime Minister Mottley called for the repurposing of international financial institutions and the multilateral trading system to address the needs of countries such as hers, giving due consideration to their vulnerability.
Prioritize 'breaking back of pandemic'
The International Chamber of Commerce's secretary-general, John Denton, said boosting investment requires successfully fighting COVID-19 worldwide.
Mr. Denton, whose organization represents more than 45 million businesses globally, said governments must prioritize "breaking the back of the pandemic and safely reopening borders and economies".
He said this would require equitable distribution of COVID-19 vaccines worldwide and called on governments to provide more funds to "ACT Accelerator", a global collaboration mechanism to accelerate the development, production and equitable access to COVID-19 tests, treatments and vaccines.
Mr. Denton also said countries should craft policies to make sustainable development projects more attractive to investors, strengthen the multilateral trading system and forge more public-private partnerships.
A critical time for global investment
James Zhan, the UNCTAD director who leads the WIF, said the forum comes at a critical time for global investment and can help address the key challenges facing the investment-for-development community worldwide.
"Recovering from the COVID-19 crisis and building forward better will not be possible without reigniting investment as an engine of growth," Mr Zhan said. "We need a big push for investment in a sustainable and inclusive recovery."
The WIF is the largest global platform for investment and development. It was established in 2008 and has over the past decade made a significant contribution to investment-for-development policymaking.