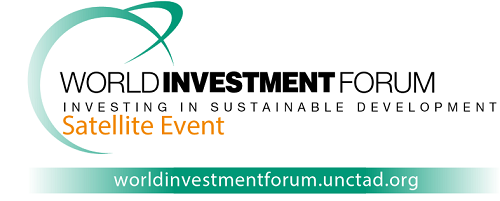 World Investment Forum Satellite Events
November 3, 2020 – December 31, 2021
Meeting
UNCTAD
English
WIF Satellite events combine a series of global high-level events spread throughout the year, promoting timely and actionable development outcomes that are broad, concrete, and inclusive.
The event series builds on UNCTAD's successful World Investment Forums, which since 2008 have become the pre-eminent global multi-stakeholder platform for facilitating investment in sustainable development.
The WIF Satellite events series engages the entire investment for sustainable development community throughout the year either as interactive online sessions or physical meetings where possible.
Please see the programme for our upcoming online events here, specifically fitted for the web and social media and of short duration, scheduled for a global audience.